Event marketing is a valuable strategy for businesses, from tech start-ups to independent shops. Brands of all kinds attend a wide variety of events, such as trade shows, conferences, seminars, festivals, exhibitions, roundtables, launch events or business lunch meetings. 
All of these events have different agendas and set-ups, but their overall goal is the same: to connect with new customers and boost sales in the process. This handy guide will help you decide which print marketing materials are best suited to further your event marketing objectives.
What is Event Marketing?
Event marketing is the planning and executing of an event to promote a business—it can take place in person or online, and businesses can attend either as the host, sponsors or exhibitors. Events are beneficial as they allow you to personalise your brand and connect with potential new customers in person or virtually, depending on the nature of the event.
What Are The Benefits of Attending Events?
Attending events such as conferences, tradeshows, seminars, or launch events has a host of benefits for brands across all industries:
Builds brand awareness
Attending events such as trade shows, conferences, and seminars build brand awareness. Even if someone approaches your booth but doesn't purchase your product or service, they are likely to remember your brand. Plus, distributing print marketing materials increases brand awareness significantly. For example, one study found that people are 70 per cent more likely to remember brands seen in print compared to online.
Creates customer engagement
Events give brands an excellent opportunity to engage with their current customers. Getting some one-on-one time with your customers makes them feel valued and personalises your brand.
Provides the opportunity to upsell
By meeting people at events and persuading them to purchase your products and services, you also have the opportunity to upsell. Upselling is a great way to generate revenue—the probability of selling to existing customers is around 60 to 70 per cent, while the probability of selling to a new prospect is between five to 20 per cent.
9 Printed Marketing Materials For Events
An event is a great place to show off your brand. However, digital marketing methods can only take you so far. As a result, businesses create printed marketing materials to take to events to advertise their products or services, boost brand awareness and increase customer engagement. 
At events, brands typically distribute high-quality, professional-looking printed marketing materials, such as business cards, flyers, leaflets, posters, postcards, booklets, gift boxes, paper toys or planes, and many more. Every piece of printed material is an additional 'touch point' that reminds potential customers about the products and services you offer. 
Bring professional, high-quality business cards if you are attending a tradeshow or a conference. Business cards have several benefits—they are affordable as they can be ordered in bulk and can be distributed easily to individuals you meet at events. Remember, you're only as good as how your business card looks and feels, so creating a good business card is vital!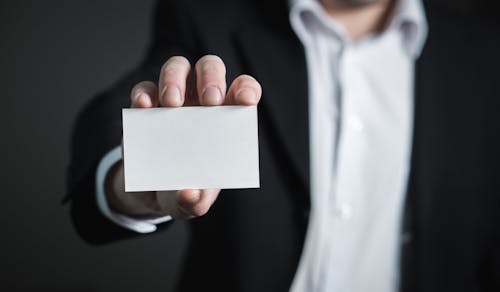 Distributing flyers is an excellent way to promote your business to prospective customers. Flyers communicate essential information to readers easily, they are affordable, easy to produce, and they are a great way to reach large audiences. Plus, flyers can support digital media efforts. For example, flyers can contain links to web pages or QR codes.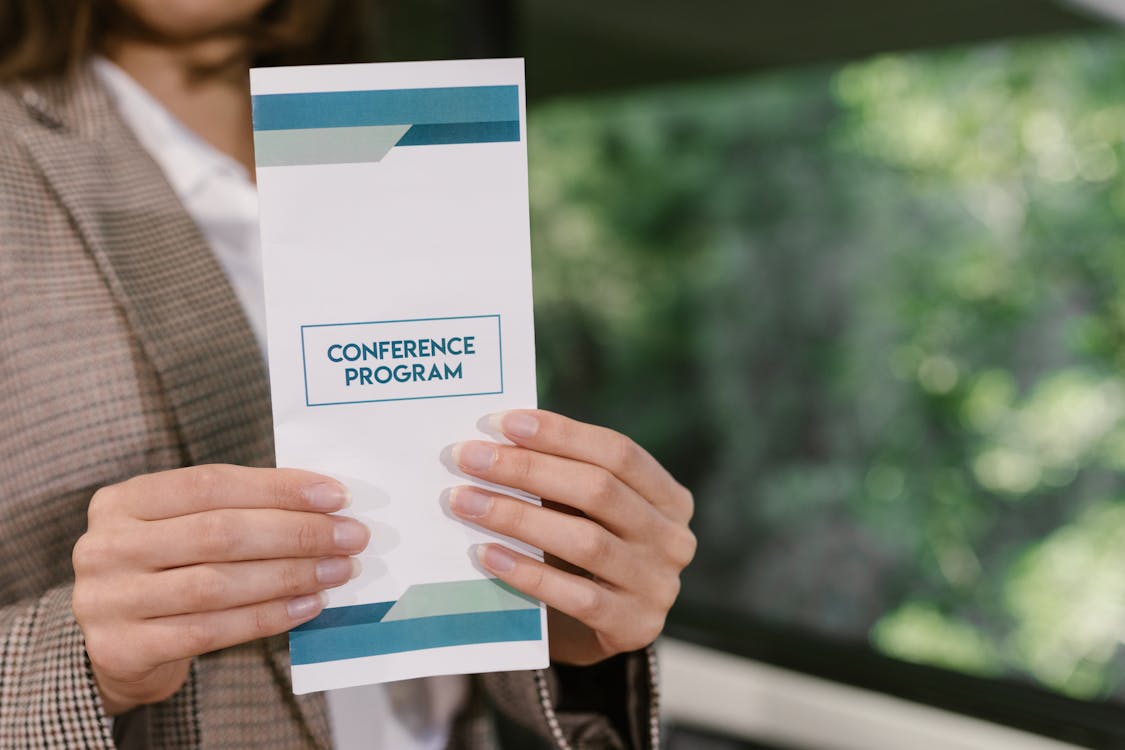 Accordion leaflets, such as takeaway menus, are a cost-effective way to get your message in front of your target audience. Leaflets are also easy to digest and are easy to distribute to large numbers of people in a small space of time. A single copy of a well-designed leaflet may be passed from person to person, which helps to increase brand awareness and, by extension, boost enquiries and sales.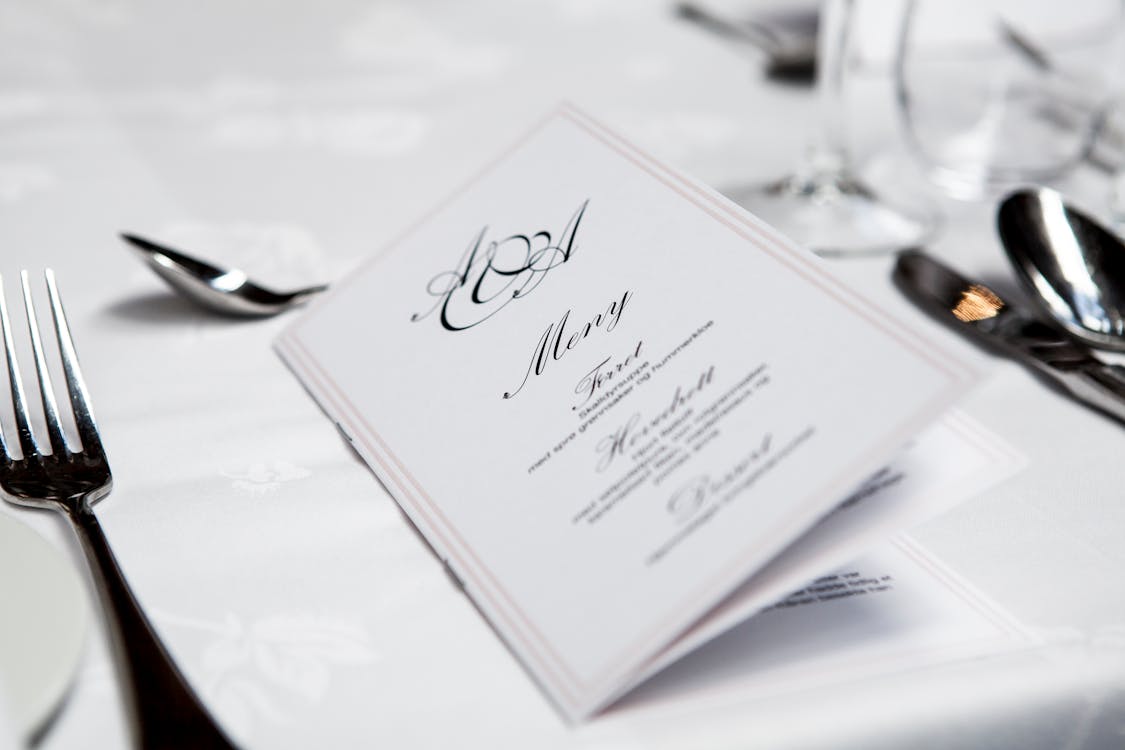 Postcards are a great way to appeal to customers at events such as trade shows, open days or conferences. They're cheap to produce and distribute, and if the message on the postcard is clear and compelling, they have a high impact. 
Furthermore, to ensure that postcards have the highest possible impact, they must be handed to your target audience and contain clear, customer-focused messages. Another way to make the most of postcards is to include time-bound offers that are difficult for your customers to ignore—everyone loves a good offer!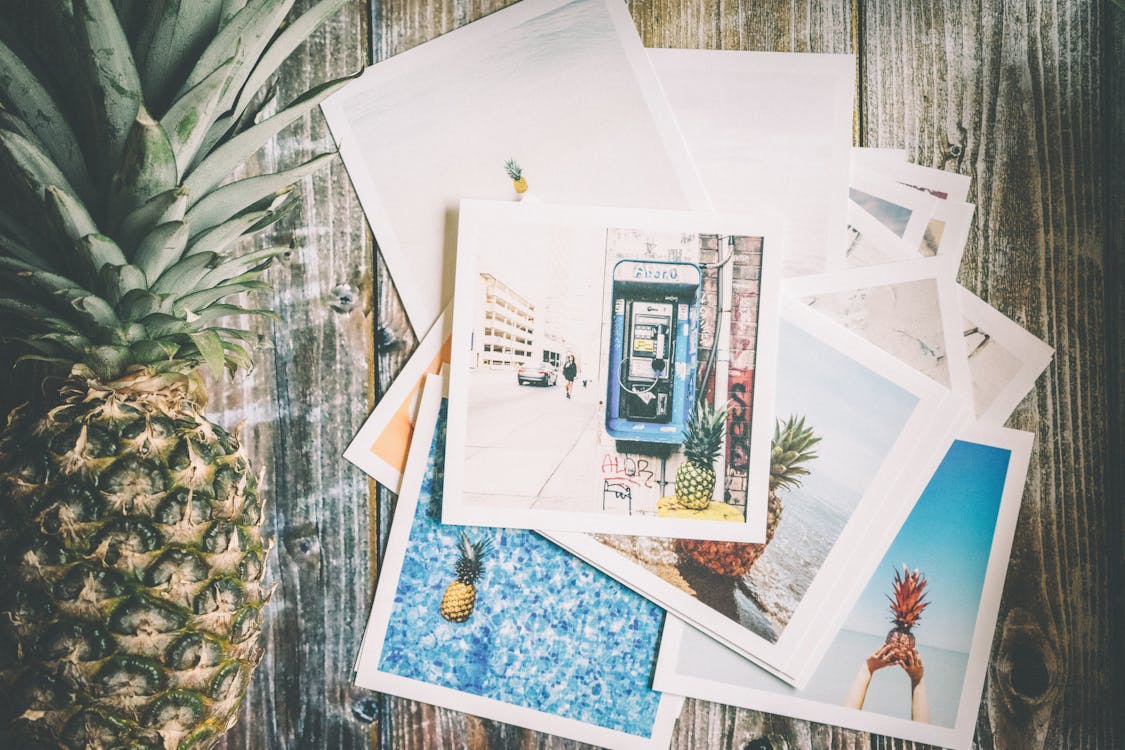 If you're exhibiting at a trade show, posters are an excellent addition to your booth. An effective poster will draw attention to your booth and explain your brand's offering in a way that makes attendees want to come up and ask for more information or perhaps purchase your product or service. 
For example, a great way to communicate your brand's purpose is to create a poster containing a simple infographic that explains how your product or service solves a problem for customers.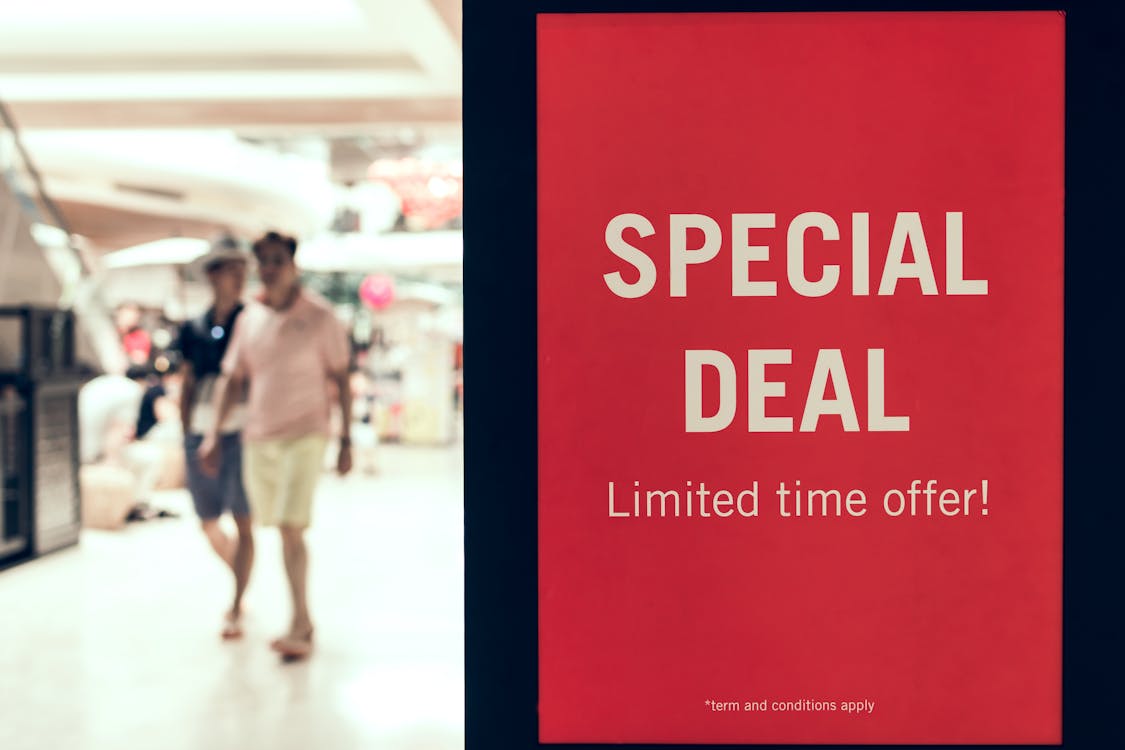 Handing out booklets and brochures at events is a fantastic way to connect with prospective customers. Booklets and brochures contain much more information than flyers, allowing readers to flick through and digest information at their own pace. Produced in bulk, booklet printing can be very cost-effective. 
Furthermore, the materials used to create your booklet or brochure are a reflection of your brand. If they are printed using premium materials, readers will love the feel of them in their hands as a well-made booklet or brochure ignites the senses. Consider using soft-touch lamination, which offers a matt, soft protective finish, or spot UV to add a satisfying gloss varnish to parts of the design, as it'll make the booklet or brochure feel truly premium.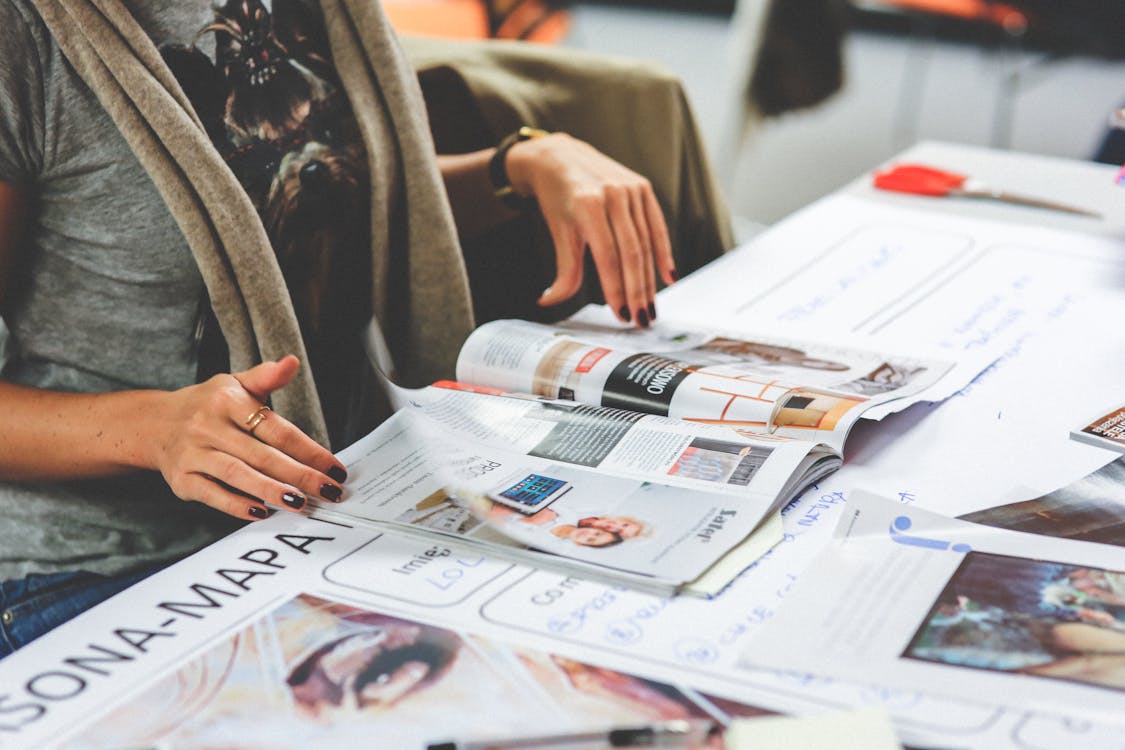 A great way to create brand engagement is to distribute branded welcome packs containing various printed marketing materials. Welcome packs do just that—they make new customers feel welcome and valued. As well as products, branded welcome packs may contain flyers, stickers and other printed marketing materials that communicate key messages and upsell other products and services.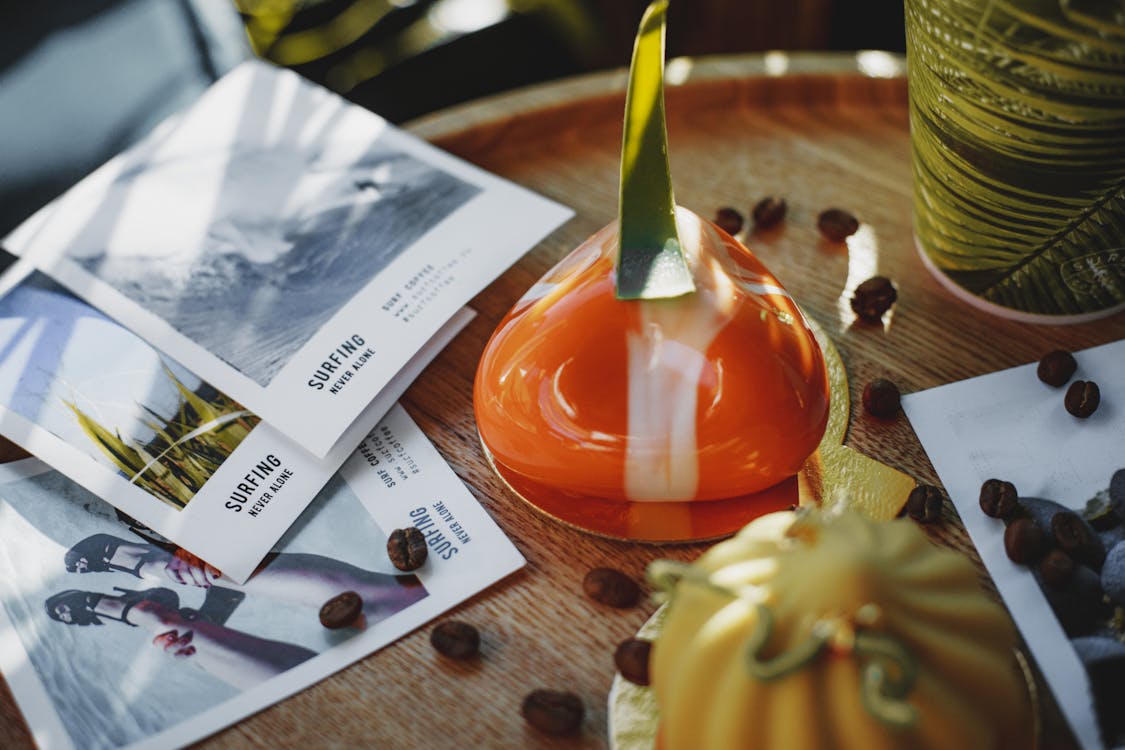 A fantastic way to create brand awareness at an event is to give away free gift boxes with your company's branding on the packaging. Inside, recipients will find genuinely useful items that are not self-promotional such as non–perishable food and drinks and stationery items. 
While gift boxes may have an expensive upfront cost, they are high impact. A gift box allows you to stand out from your competitors and increases the value of your brand in the eyes of the recipients.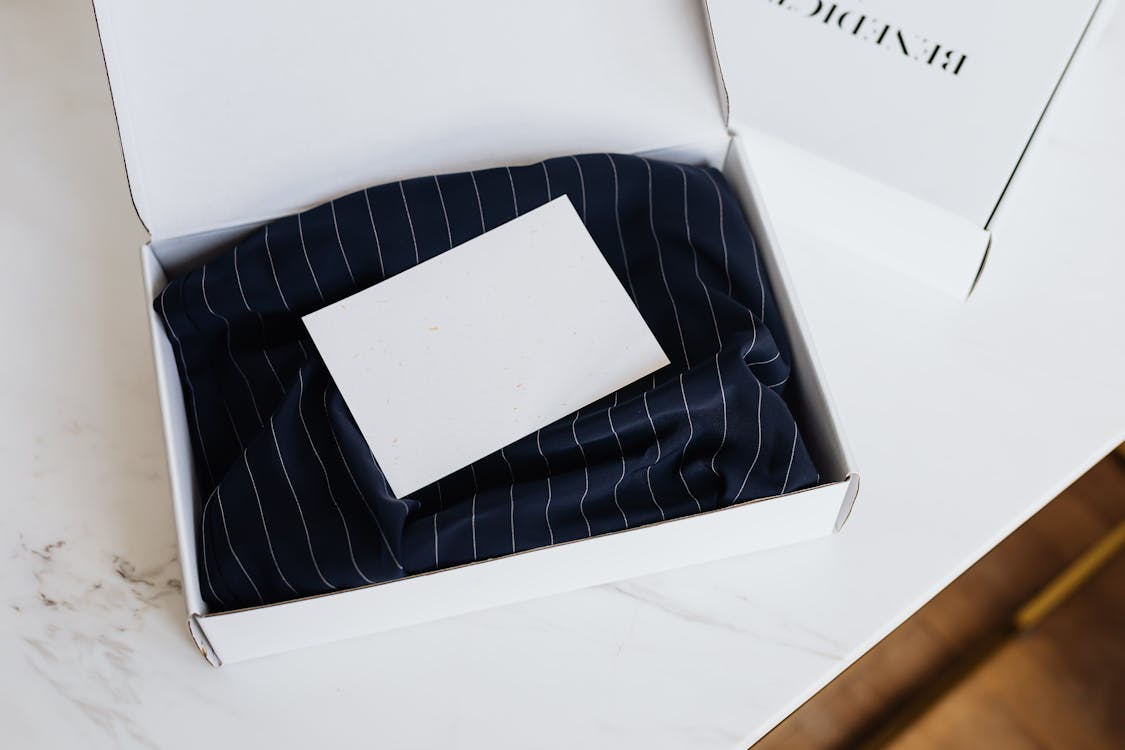 If your target audience is receptive to unique, creative marketing methods, you could have branded paper planes or paper toys created. Furthermore, a great way to get event attendees to engage with your brand is to run a paper plane throwing competition using your brand paper planes. It's sure to draw a crowd and get everyone laughing!
Of course, you don't need to distribute all of these printed marketing materials at an event, as doing that would overwhelm other event attendees. Instead, choose the print marketing materials that work best for your brand.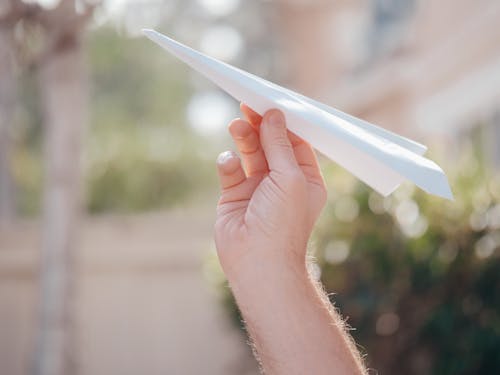 Printed Marketing Materials: Design Best Practices
The best way to create compelling print marketing materials that put your brand in a good light is to follow several design best practices:
Clear messaging
First and foremost, the messaging on your print marketing materials should be clear and concise—including too much text and other information will simply overwhelm readers. Explain what your brand does and what sets you apart from competitors. You should include eye-catching headlines in large text that grab your readers' attention, which encourages them to read more.
Call to action
You must include clear calls to action on all printed marketing materials. There are several impactful calls to action you can use, such as 'visit the website to learn more', 'call us today to find out more', or 'visit our website to claim the welcome offer'. Once your prospects have read your printed marketing materials, you need to urge them to interact with your brand, whether that is by visiting the website or making a purchase using a discount code.
Contact information
Remember to include contact information, such as a phone number, email address, web address and a physical address so people can contact you. By making it as easy as possible for people to contact you, you're more likely to attract new customers.
Clear branding
As well as clear messaging, your printed marketing materials must have consistent branding. To ensure branding is consistent across your brand, set clear brand guidelines, including tone of voice, colour palette, logos, fonts and images. Clear branding enables people to recognise and recall your brand, allowing you to stand out from your competitors. 
Final Thoughts
Attending events as a brand is vital, as they build brand awareness, generate leads, allow brands to engage with current customers and upsell products, all in one place. Brands that regularly attend events see the benefits in their bottom lines. For example, one study found that a whopping 83 per cent of brands say that event marketing has consistently increased their sales, proving that attending events and bringing compelling printed marketing materials to distribute it is a beneficial practice, regardless of the industry.